Civic Collaboration has worked with a diverse array of government, non-profit, business and civic organizations on issues such as land use policy, urban planning, economic development, environmental preservation, education and transportation. Below are highlights of some of our projects.
Project Name:
Image
Project Description:

Project Connect
Project Connect is Capital Metro's long-range transit plan that envisions a system of High Capacity Transit (HCT) options to connect people, places, and opportunities around Central Texas affordably, efficiently, and sustainably. We worked with Capital Metro to design and implement their public engagement efforts for both the creation of the initial Project Connect Vision Plan and subsequent Blue Line Corridor. Our work included facilitation of focus groups and committee meetings, planning and implementation of city-wide "Traffic Jam" events, creation of "meeting-in-a-box" processes for neighborhood engagement, and coordination of community outreach bus. Learn More →
Austin Strategic Mobility Plan
The ASMP is the City of Austin's long-range transportation plan which guides transportation policies, programs, projects and investments for the next 20+ years. We worked with the City to facilitate an internal stakeholder alignment process to gather input from a cross-section of City of Austin departments integral to successful project implementation. We then developed the public engagement plan to advance a range of engagement strategies, including targeted outreach to historically underrepresented/underserved communities. Learn More →
CodeSMTX
In 2014, the City of San Marcos began the update to the City's land development code. We worked with the City to develop outreach and communication strategies to ensure broad awareness of the process. We guided the design and delivery of a multi-year public involvement effort which included numerous neighborhood planning workshops, community meetings and presentations. We also facilitated meetings of the community "Think Tank" and workshops with the Planning Commission and City Council. Learn More →
Seaholm Waterfront
The Seaholm Waterfront study was a collaboration of the City of Austin Parks and Recreation Department, The Trail Foundation and the Austin Parks Foundation to develop a planning study for the future Seaholm Waterfront. We partnered with Go Collaborative to develop and implement the public engagement process, including focus groups, stakeholder meetings, intercept surveys, open house events and an online engagement platform. Learn More →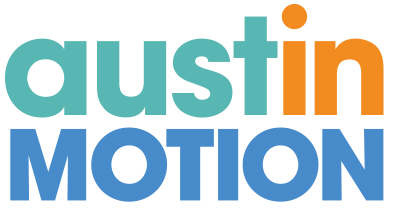 South Congress Mobility Plan
The City of Austin Corridor Program Office initiated a Corridor Mobility Plan for South Congress Avenue to develop recommendations for improved safety, mobility, and connectivity for people using all modes of transportation. We designed and delivered public engagement strategies for this planning process, including small-group stakeholder meetings, open house events and pop-up activities on the Avenue to raise awareness and gain insights into issues. Learn More →
Urban Trails Master Plan
The City of Austin Public Works Department developed the Urban Trails Master Plan and Bicycle Master Plan to identify priority projects and guide where urban trails would be built in the future. We led the public engagement efforts which included a community advisory stakeholder group, a city-wide telephone survey, online and intercept surveys, open house events and an online forum. We partnered with local groups to conduct a "bike rodeo" for children to learn about bike safety and hosted a speakers-series event with a nationally-known expert in urban trail planning. Learn More →
University of Texas at Austin Bridging Barriers
The University of Texas at Austin's Bridging Barriers Grand Challenge serves as an incubator for bold, interdisciplinary projects. It brings together researchers from across the University to identify solutions to urgent, real-world social, environmental and humanitarian issues. We facilitated strategy sessions with the Theme Organizing Committees for each of the Bridging Barriers initiatives: Planet Texas 2050, Whole Communities-Whole Health and Good System. These planning sessions helped the leadership teams create alignment and set direction for their ongoing work. Learn More →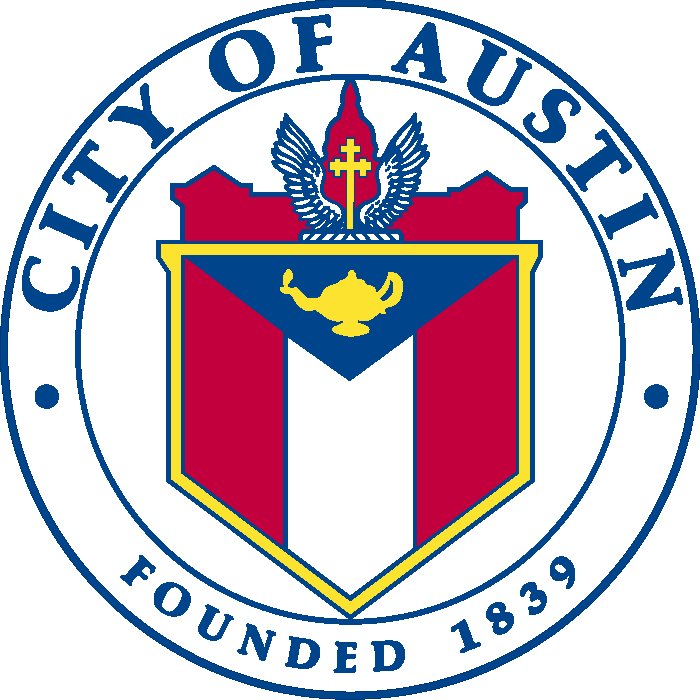 Austin Engagement Task Force
The Austin City Council formed a Task Force on Community Engagement to identify both unmet needs and new opportunities to improve the City of Austin's community engagement practices. We facilitated this 13-Member Task Force through a 9-month, consensus-based process, resulting in a set of prioritized recommendations. Engagement activities included a survey, focus groups, interviews, and citizen comments, resulting in input from over 1,000 residents, community and civic leaders, and internal City stakeholders. Learn More →
Expanding Opportunity
Civic Collaboration coordinated a year-long planning effort and led facilitation for a Community Advancement Network regional summit which convened over 225 residents to explore how to expand opportunity and address issues related to the economic divide in Central Texas. Civic Collaboration then partnered with CAN, Leadership Austin and Interfaith Action of Central Texas to develop a local discussion guide and convene community forums for residents to discuss ways to increase equity and opportunity for all Austinites. Learn More →

Imagine Austin
Imagine Austin is the City of Austin's long-range comprehensive plan. We conducted targeted engagement with the business and development community to obtain input and identify hot-button issues. We also coordinated large public educational events to discuss comprehensive plan implementation. In addition, we designed and facilitated an internal and external stakeholder engagement effort to create a framework for the City to implement partnering efforts to advance the goals of the Imagine Austin Priority Programs. Learn More →

CodeNEXT
The City of Austin's effort to update its land development code, named CodeNEXT, engaged community members across Austin in a discussion about the regulations that guide growth in Austin. We led an extensive city-wide listening process to ensure community values and priorities were well understood. Our multifaceted engagement efforts included a "meeting-in-a-box" process for neighborhoods to document their priorities and an ambassador program to engage traditionally underrepresented communities in Austin. Learn More →

Pathways to Prosperity
E3 Alliance launched the "Pathways to Prosperity" process to engage a diverse range of community members across Central Texas in deliberative dialogues to explore what college means to our region, and to address the underlying factors that are limiting student success. We designed the engagement process, led meetings of the steering committee, supported outreach and involvement activities, and facilitated the multi-night series of community dialogues in five Central Texas communities. Learn More →
Sustainable Places Project
Develop and analyze future growth scenarios and produce development plans, economic and market analyses and strategies, and financing plans for targeted areas within these four Central Texas communities. Conducted stakeholder and issue analysis with local jurisdictions; convened and facilitated stakeholder advisory committees of elected officials, community leaders and land owners. Developed outreach messaging and materials and implemented outreach strategies; Partnered with planning team members to design and deliver large public visioning workshops to explore community values and priorities on topics such as housing, retail and commercial services, transportation, and recreation; Conducted design charrettes which included real-time feedback on future growth scenario; Conducted open house events and online engagement.